Upholstery Cleaning
Many local carpet cleaning companies will not attempt to clean upholstery because of the risks invloved with cleaning different types of fibers and quite honestly they do not have the knowledge, experience or equipment to clean them properly.

Tony's can clean almost any type of fiber, synthetic or natural or a blend of both types of fibers.

Upholstered fabrics are very unique and the specific cleaning procedures for each of your upholstered investments must be performed or permanent damage can result from improper cleaning. For example: shrinkage, color migration, yellowing, browning or fiber distortion.
Here are some of the steps we must perform to ensure a correct upholstery cleaning:

1. After properly identifying and testing each fabric for colorfastness, we will determine exactly how your upholstery should be cleaned, deodorized and protected.

2. The fabric is pre-vacuumed, pre-treated, and finally rinsed to complete a thorough and complete upholstery cleaning.

3. Finally a clear fiber protection is applied to the fabric which will protect against permanent stains from penetrating the fiber surface.

Our trucks carry a wide variety of pre-conditioners, spotters, deodorizers, protectants and the tools needed to perform the proper cleaning recommended for each upholstered piece.

Over the course of more than 30 years cleaning upholstery, Tony's Steam King has perfected our upholstery cleaning techniques, so you're assured a professional cleaning every time.
We hope you can make the wise decision to give Tony's a call today so we can safely restore and properly protect your upholstered furniture investments.


"Call Us First, You'll Be Glad You Did!"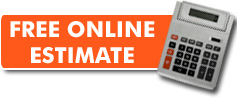 682-3798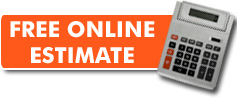 Tony's Steam King Carpet Cleaning Santa Barbara CA 93109