Pet Stain Removal
The carpet cleaning experts at Tony's can help remove pet stains and pet odors from your carpet.

With many cases, Tony's normal carpet cleaning process is all that is needed to correct minor pet problems such as stains and odors and leave you to enjoy the benefits of cleaner carpet.

Only professional carpet cleaners like those at Tony's can use a truck mounted hot water extraction systems that flush suspended and dissolved residues from the carpet to leave it residue and odor-free.

Pet urine can leave permanent stains, discoloration, and even bleach the color out of carpets as well as leaving behind a very unpleasant odor.

When your pet has an accident in your home, you need a quality carpet cleaning service in Santa Barbara to eliminate odors and prevent permanent damage to your property.

The powerful steam extraction system used by Tony's can effectively remove urine from carpet fibers, elimating both the stain and the odor left behind.

We invite you to give Tony's a call, so we can effectively remove pet stains from the areas of concern you might have with the awesome power and natural cleaning ability of steam.
"Call Us First, You'll Be Glad You Did!"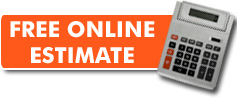 682-3798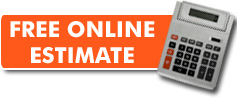 Tony's Steam King Carpet Cleaning Santa Barbara CA 93109