Odor Removal
For a healthy and fresh smelling home, Tony's offers a variety of deodorizers designed to eliminate odors – not just cover them up.
There are a variety of things that can cause odors in carpet and upholstery – from the musty smell of a basement or closet, to general household odors from cooking or cigarette smoke, to your lovable pet.

Tony's can remove the odor and it's source from hard surfaces, textiles, carpets and carpet backings using a deodorizing disinfectant against a spectrum of bacteria.

This also works to inhibit the growth of mold and mildew.

We can even neutralize dog and cat urine odors and most other animal odors.

Advanced solvents actually permanently encapsulate and seal in odors to control them.

These work great for preventing the return of pet urine odor when moisture or humidity would normally reactivate the smell.

Our products are used in homes, restaurants, day-care centers, nursing homes, commercial institutions and more and are available in a variety of fragrances – Cinnamon, Citrus, Fresh Apple, Floral, and Fresh Mint.

We invite you to give Tony's a call, so we can effectively clean, deodorize and disenfect all the areas of concern you might have with the awesome power and natural cleaning ability of steam.
"Call Us First, You'll Be Glad You Did!"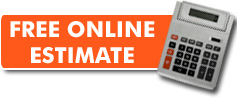 682-3798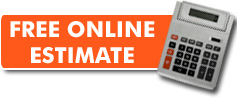 Tony's Steam King Carpet Cleaning Santa Barbara CA 93109