Pressure Washing
Our residential and commercial pressure washing cleaning service focuses on providing our valued clients with a wide range of high pressure and soft pressure washing options.

We provide seasonal cleaning services that will give your property an "attractive, refreshing and appealing facelift".

Our residential and commercial pressure washing services includes exterior cleaning of all surfaces including concrete, brick, vinyl siding, wood siding, soffit and fascia and many other surfaces.
Since each cleaning job is unique, we offer many specialized techniques and services that will ensure a safe and complete cleaning.

Here's just one of many pressure washing services Tony's provides:
Gentle wash and rinse away exterior cleaning is a delicate pressure wash cleaning system which uses bio-degradable cleaning agents and low water cleaning pressure.

When needed we will use soft rotating cleaning brushes to safely clean away dirt, dust, grime, mildew and most stains.

The bio-degradable cleaning agents used in this system are environmentally safe and will not harm your home, pets or the surrounding plant life.

By gently washing and rinsing your home or business exterior, it will last longer and keep it looking cleaner longer because it removes the mildew, fungus and dirt which collect and grow on exterior surfaces.

High pressure cleaning can cause permanent damage to wood, paint, sidings or windows if the areas being cleaned are deteriorating, delicate or prone to breakage.

We can increase or decrease the pressure and temperature settings on our equipment to meet the needs of each individual pressure washing project.

Our state of the art equipment, plus our knowledge and experience provide us with the tools to safely clean any exterior surface correctly.

We invite you to give Tony's a call today, so we can effectively pressure wash all the exterior areas of concern with the awesome power and natural cleaning ability of pressure and steam.



"Call Us First, You'll Be Glad You Did!"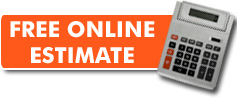 682-3798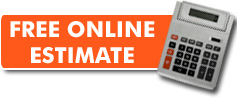 Tony's Steam King Carpet Cleaning Santa Barbara CA 93109