Testimonials
We are very proud of our reputaion as being the most trusted cleaning company in Santa barbara for over 30 years and it's an honor to share these testimonials with the community.

Here is what a some of our valued clients have written about our commitment to old fashioned customer service and the personal pride we take in everything we do:


We had a renter in our downtown condo for 2.5 years. When we saw the condition of the beige bedroom rug, my husband was sure it would have to be replaced. You guys cleaned it and now it's spotless! Just like new! Friendly and professional, eager to please. Communication was effecient and I was scheduled right away. I most certainly would refer you to our family and friends.
You provided Triple "E" Service: Everything Exceeded Expectation. Debby Davidson, Retired KEYT News Anchor


We will not use anyone else. No one does a better job. He comes and takes care of business. If for any reason you think of using someone else, dont! You won't get your money's worth. Patrick Crull - Local Paramedic


Great Job! Tony gets out all the stains. Leslie MacDougall, Santa Barbara


I have used you your company at least 50 times over the last 25 years and you allways do an excellent job. You were origionally referred by a Doctor friend of mine and I am grateful to her to this day. The one benefit from using your service is your quick response in a house taken over by pets has been especially appreciated. Ursula Henderson, Retired Physician, Montecito


Our carpets never looked better. Professional attitude and friendly service. After having our rugs cleaned, someone trekked in lots of mud, dirtying the carpet. Tony's came back (free of charge) to reclean the muddy area. Thanks!
L & B, Carpinteria


The work was very well done. We will use Tony's again. By the way, your not on Yelp.com Suzanne Desjardins, Santa Barbara

I have used your services for 5 years in two different houses and I can always count on you to be here at short notice before a big event. The carpets always look great after you've cleaned them. You provide an excellent service and I recommend you to all of my friends. I am always confident that you will do a great job because you are very professional and your equipment is the best around. Feel free to use the bathroom anytime, haha, thanks guys. BK, Santa Barbara


Attn: Tony's
I just wanted to complement Tony's on their service on April 16th. My family is so happy with the results of the carpet cleaning.
I felt comfortable with Tony and his crew and my carpet ended looking better than it did when my boyfriend and I moved in to our apartment. He was able to remove the pre-existing stains on the stairs and reduce the existing stains in the bedroom and living room. Tony gave us some great suggestions on how to maintain the now good condition of the carpet and we no longer wear shoes indoors (well 99% of the time. I have forgotten to take them off a few times). I have since recommended Tony's to friends and co-workers of mine. Thank you! Cassie Davis, Santa Barbara


Very cordial, prompt, efficient and excellent results. I had forgotten the appointment and the playroom was full of toys, Tony arrived and happily put toys in the tubs and got on with the job. What I value the most is you make the whole process of getting the carpets cleaned an easy and a pleasant experience. Tony is a pleasure to do business with. Jackie Walters, Santa Barbara


I personally feel your carpet cleaning company is professional and dependable, thorough and conscientious. I most value your integrity! You arrive at the appointed time and complete the work in a timely manner. You are quiet, quick, thorough and professional. SJ, Montecito


Very good service - attends to all details. Basil B. Nichols, Santa Barbara


Tony's Steam King is very reliable and trustworthy. My carpets always look good and stay clean after Tony works on them. Tony has helped me with a problematic "Berber" carpet and with some "pet stains" on my new carpet. His advice and treatments of both were very beneficial. Christy Swider, Local Teacher


Excellent service. The first visit - a carpet I thought was ruined came out perfectly. I can't think of anything you could change to be more effective. I have already referred you to several parties. Alison Moore, Santa Barbara


"Call Us First, You'll Be Glad You Did!"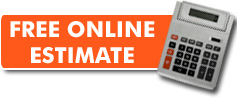 682-3798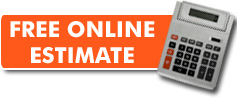 Tony's Steam King Carpet Cleaning Santa Barbara CA 93109